Transcendent Anthology Cover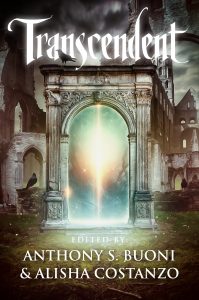 I have a short story coming out in an anthology called Transcendent, and they just released the cover art, which I think is pretty cool.
The anthology was originally going to be called Dreams, Nightmares, Visions and Hallucinations, which I liked better, but was probably pretty hard to fit on to the cover.
My story is called Little Choices and is probably the most depressing story I've ever written. On the upside, it is very short! I'll probably write a bit more about this when the release gets closer, sometime in Fall, 2018.