Writing
WPF in Action by Arlen Feldman & Maxx Daymon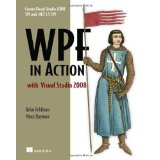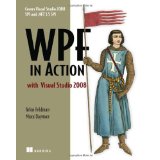 Although this book came out a little while ago, I think that it is still very relevant — largely because WPF has not changed a great deal in that time. While there are a lot of minor improvements, some new controls and brushes, improved designer, etc., the only really big change is the Visual State Manager.
While this book is not an encyclopedic reference, it provides, I think, a really good overview of what you really need to know to get going with WPF, particularly if you are moving from WinForms.
ADO.NET Programming by Arlen Feldman
This book is an in-depth guide to database programming in .NET. Unfortunately, while virtually everything covered in this book is still accurate (to the point where I've been known to pull it out as a reference) there is a lot that has changed in the ADO.NET world since it came out. I will say this, though–there are a few concepts in this book that I have not seen decently covered elsewhere.
By the way – I had absolutely no input into the cover for the book! Manning uses costumes from a book published in 1799. Given my interest in costuming, this should be a good fit, but I would have probably gone for something a tad more elegant. This guy is a Gonagues Cazando, a huntsman from Sri Lanka.