Transcendent update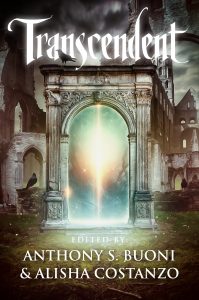 As I mentioned in a previous post, I have a short story coming out in an anthology called Transcendent, some time during this holiday season (which I think means November/December?).
The book publishers have a blog, and I have a post on that blog today, talking a bit about the story and about the writing process. I think this qualifies as my first official guest post somewhere :-).
I have some other writing news as well, but that will have to wait for another blog post (here, rather than a link to another blog, although I'm now wondering if I could create some sort of recursive blog post references. Of course, that might create a black hole that sucks in the entire Internet, so might not be worth the risk).