Little Choices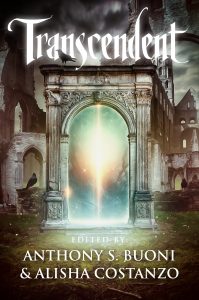 The anthology Transcendent just came out, which has one of my stories in it! The theme of the anthology (and its original title) is Dreams, Nightmares, Visions and Hallucinations.
My story is called Little Choices, and would probably be called a horror story. It is also really depressing!
The anthology is quite expense ($24.99), largely, I imagine, because it is huge — there are dozens of stories in there. The whole thing is 614 pages. I just got the e-version of it, but haven't seen the print version yet. The e-book is only $7.99, and is presumably full of scary pixels (I intend to start reading it soon).