As I was going to St. Ives…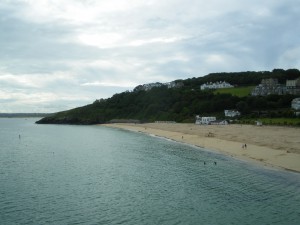 I just got back from England a few days ago, which is why I haven't posted in a few weeks. We spent about a week in Cornwall in St. Ives (the picture is a view from just outside our room at the Pedn Olva hotel there), and then a week in London, visiting family and wandering about.
By the way, there are several St. Ives in the UK, so it is not entirely clear whether the riddle refers to this one or not.
Cornwall is beautiful. I've included a few photos below.